wehuuuuu!!!!!
kemain makan tuk ari ni…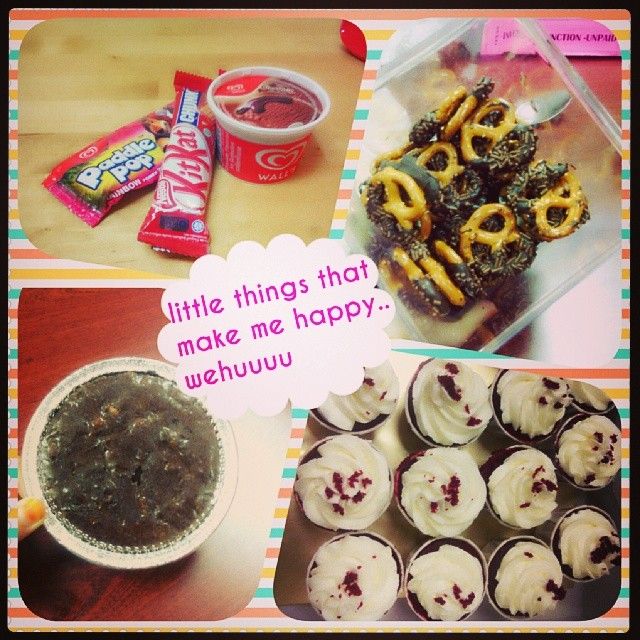 any order???
korang g terjah blog kakak ni…FB pon die ade…
superb!!!!!
dapat red velvet mata bersinar2 rse…weeee…
seb baek rajin jgk la kakak sorang ni melayan tekak saye nak makan red velvet..tq!!!
pppsssttt: wee..brownies kena kebas ngn en boss!!
assalamualaikum sume!!!
wehuuu..Jumaat dah ari ni…
sure melebar je senyum g keje ari ni..
opppsss..tajuk tak menahan tu…hiks..
idea letak tajuk tu lps tgk satu entry kakak saye tu laa..hihi
hari ni nak cite pasal RINDU bertamu di hati sket..
lame dah xjumpe kakak saye sorang ni…
slalu blk kg then blk KL nk try singgah tp ade je halangannye..
last Monday…finally…punye la gerak awal blk..
sebabnya dah janji ngan kakak saye sorang ni kan..
nanti frust lg die..sian asyik xjd je..
gigih la redah jalan ikut direction yg dh ade tu…
tadaaaaa…..
assalamualaikum sume!!!
alhamdulillah..sejuk je ari ni…
ari ni result SPM kuar dah kan…
so how is it??ok??
congrats tuk yg berjaya…Anak Che' Ta..Adik Elfira Loy…pandai diorang ni..
for those yg amik result ari ni sure la memang soklan tu jela korang dgr..
aunty2 sume memang favorite question nye tuk ari ni memang nk thu result korang..
tp macam aku dulu standard la..soklah asrama..
so nak kne tnye ngan aunty tu kurangla..tp majority schoolmate akan tahu la korang dpt bape..
cuma xla full resultla….
my school nye style bg result ikut how many A's u got..
so for those yg paling bnyk kumpul A for sure akan naik pentas dlu..
and guess what??
on that day..sume student akan berkumpul kt dewan…dari Form 1 smpai Form 6 atas..
so..u can imagine la cane kan perasaan tu..segan..berdebar lagi..
satu je..berharap la dapat naik pentas awal2…ngeee….
~LIKE~

Yang Ni Dah Bace??

apEsaL?